The ForexBrokers.com Annual Review (3 years running) is among the most cited in the industry. Our Head of Research, Steven Hatzakis, is frequently referenced as a leading analyst covering forex brokers and cryptocurrency. Learn more.
Founded in 2002, FXDD was an early pioneer offering third-party trading platforms, including the MetaTrader platform developed by MetaQuotes Software Corporation. It was one of the first brokers to offer social-trading capabilities.
As part of the US-based Nukkleus Inc (OTCPINK:NUKK), FXDD continues to offer social copy-trading platforms from ZuluTrade, and automated trading from MetaQuotes' MT4 suite.
It also offers Dukascopy's JForex platform and its own proprietary WebTrader platform developed by the company's affiliated technology arm, ForexWare.
FXDD supports algorithmic trading on several of its platforms and offers 87 trading instruments, including 54 currency pairs, and CFDs on single-stocks, indices, metals, energy, and cryptocurrencies. The company has processed over 320 million orders since inception and offers its products and services via its EU-passported Malta entity, regulated by the MFSA. The brand also offers services via its unregulated Bermuda-based entity, FXDD Trading.
Trust Score
Trading with a forex broker traders can trust is crucial to success. Unfortunately, forex fraud and scams are common in the industry.
Here at ForexBrokers.com, we maintain the largest independent regulatory database available on the web. Using 28 different variables, we have created a proprietary 1-100 score (the higher the better) of overall trustworthiness, which we call the Trust Score. Here is our trust summary of FXDD.
| | FXDD |
| --- | --- |
| Year Founded | 2002 |
| Publicly-Traded Company (Listed) | Yes |
| Regulated in Major Hub | Yes |
| Regulated in Emerging Hub | Yes |
| Authorised in the European Union | Yes |
Offering of Investments
The following table summarizes the different investment products available to FXDD clients.
| | FXDD |
| --- | --- |
| Currency Pairs (Total Forex pairs) | 54 |
| CFDs - Total Offered | 34 |
| Cryptocurrency traded as actual | No |
| Cryptocurrency traded as CFD | Yes |
Commissions & Fees
FXDD offers three account types: Standard (commission free), ECN (commission based), and Extreme (commission based). On the commission free Standard account option there is only the spread and no further commission added per trade. The execution method is instant where there is potential for slippage (on market orders).

FXDD spreads September 2018
On the commission-based ECN account there is a round-turn commission of $5.98 per 100K traded ($2.99 per side) for major pairs such as the EUR/USD (and $4.99 per side for all other pairs), which is added to low prevailing spreads (lower than the Standard account). With average spreads of 0.68 pips on the EUR/USD listed by FXDD, the all-in cost equates to nearly 1.29 pips after factoring in the RT commission of 0.598 pips.
Extreme pricing, an older offering that has been grandfathered in, follows a similar structure to the ECN account in terms of the commission rate; however, spreads are slightly wider in this account, making the ECN account more favorable for traders with cost-sensitive strategies. The pricing of both commission-based accounts use market execution where there is the potential for re-quotes.
FXDD acts as principal (counterparty) to every trade, in terms of the execution method, in which the broker may act as a market maker/dealer, which means it doesn't have to rely on third-party dealers the way an agency broker does. This enables FXDD to offer price improvements on limit orders, no slippage on entry orders, and fill-or-kill orders with no partial fills on its Standard account offering.
| | FXDD |
| --- | --- |
| Minimum Initial Deposit | $0.00 |
| Average Spread EUR/USD - Standard | N/A |
| All-in Cost EUR/USD - Active | 1.29 |
| Active Trader or Premium/VIP | No |
Research
In terms of research, FXDD offers clients a free trial of the FX Navigator services powered by Tradermade, where traders can access premium research on 42 forex pairs. There are also nearly half a dozen calculators for determining pip value and margin requirements among other related tools on the web.
When it comes to top-tier news headlines, FXDD streams news from ForexLive from within its Swordfish Platform and on MT4. FXDD's social copy-trading offering, including the default Signals Market in MT4, the ZuluTrade platform, provides clients with further research opportunities in terms of actionable trading ideas.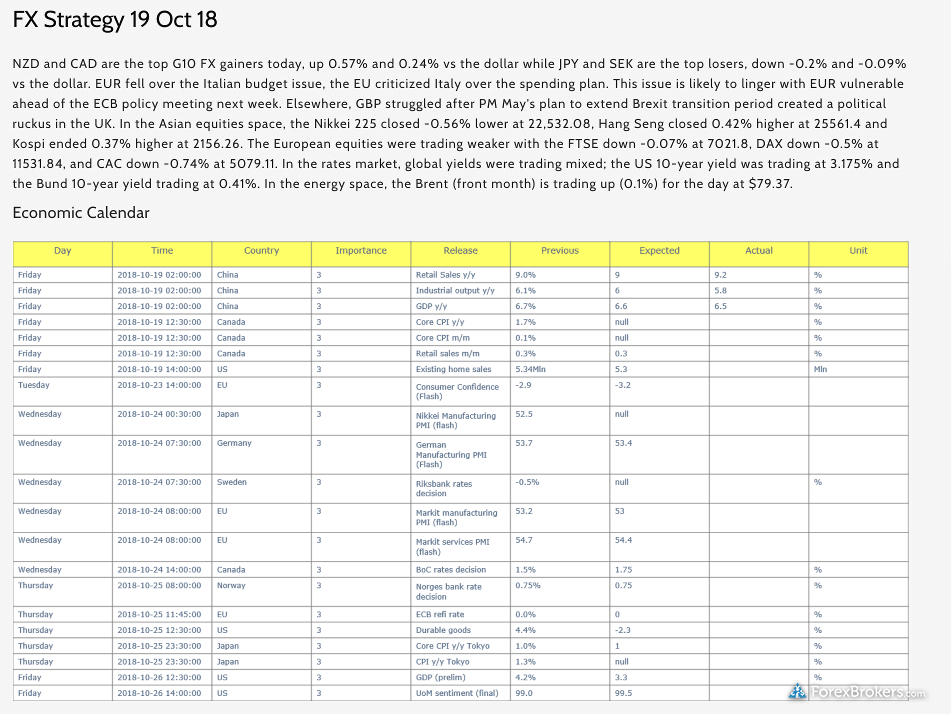 FXDD research report
FXDD's research has a good foundation with its daily analysis posts, and in 2018 expanded its research offering with the addition of Trading Central. While research resources at FXDD are growing, there is still room for the broker to expand this category beyond its economic calendar and Forex Trading Tools section on its website.
Platforms & Tools
FXDD Offers several third-party platforms, the best known of which is the MetaTrader4 (MT4) platform from MetaQuotes Software Corporation. This platform is available for desktop, web, and mobile. Traders also have access to social copy trading and automated trading strategies on Tradency's MirrorTrader and RoboX platforms. FXDD also provides traders with the JForex platform developed by Dukascopy.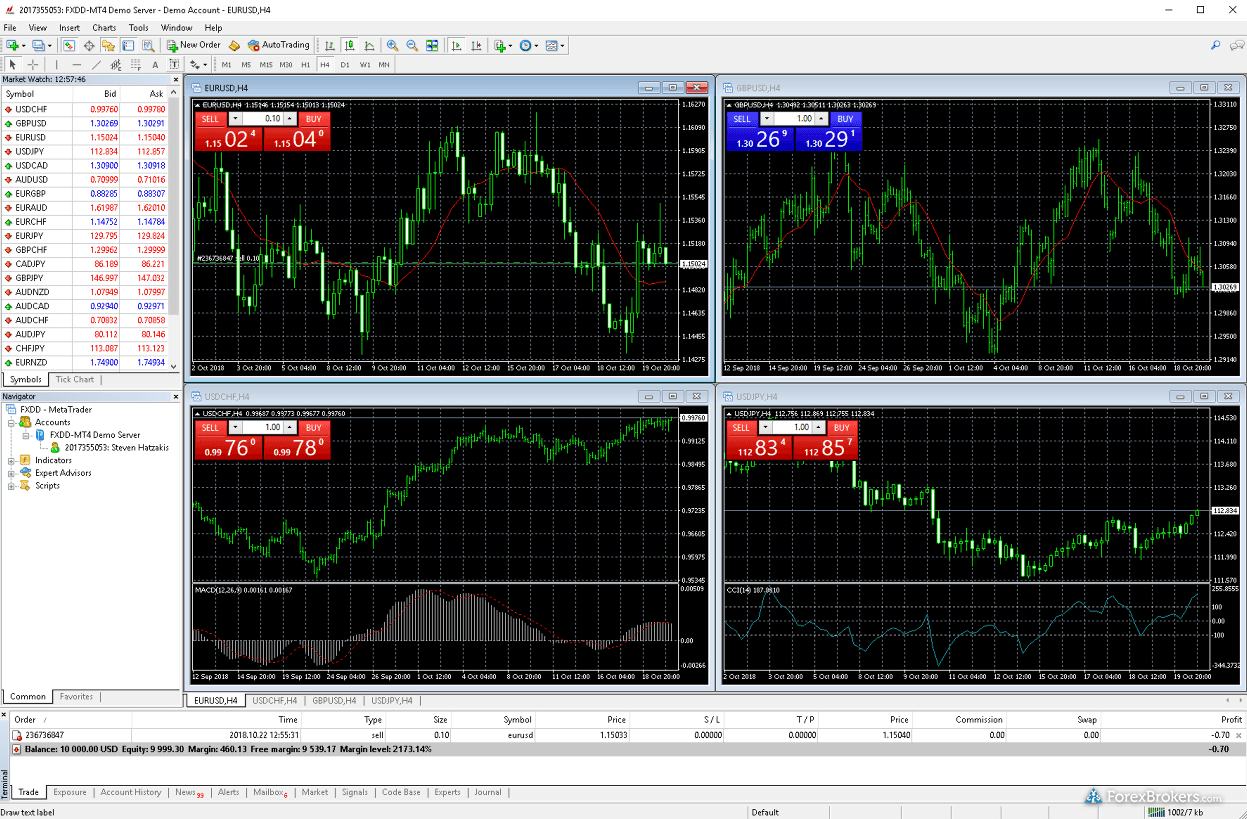 FXDD MetaTrader4
At FXDD, MT4 comes mostly standard from the developer. Read more about MT4 in our MetaTrader guide. As FXDD's Swordfish is no longer front and center alongside the broker's other platforms, for the purpose of this review, we conducted our platform research on the broker's WebTrader platform.
FXDD has its own proprietary Swordfish desktop trading platform and WebTrader counterpart and mobile app for iOS, developed by its technology arm, ForexWare, and published by FXDirectDealer LLC – a US-based company to which FXDD Malta has outsourced certain of its back office services.
Moving to the WebTrader platform, which is accessible with the same login credentials as the Swordfish desktop platform, the first component I reviewed was the charts, which were an improvement on Swordfish's desktop platform.

FXDD WebTrader platform
Charts in FXDD's WebTrader are powered by Trading View and provide a fluid experience. Zooming in an out of the chart and compressing and expanding prices were seamless, with nearly 60 indicators available by default and nearly 100 drawing tools. All in all, charting was a positive experience in WebTrader, except for the color scheme, which can cause price levels to become invisible, when the highlight color is the same as the price color, as in the below default example.

FXDD WebTrader platform charting
Aside from that one small quirk that should be fixed, the platform was easy to navigate in terms of its user interface, and I enjoyed the watch list feature as well. I was disappointed that research and news are missing altogether from the WebTrader platform. Adding news and research content, along with tools such as screeners, heatmaps, signals, and sentiment would all help elevate that platform. Until then, WebTrader will remain lightweight.
With the desktop version reliant on Java to run, the WebTrader platform is an easier choice and comes packed with robust charting, making it a frontrunner among FXDD's proprietary platforms. Between the two, my preference is for WebTrader. For desktop trading, MetaTrader offers a more robust experience.
All in all, charting was a positive experience in WebTrader.
| | FXDD |
| --- | --- |
| Virtual Trading (Demo) | Yes |
| Proprietary Platform | Yes |
| Desktop Platform (Windows) | Yes |
| Web Platform | Yes |
| Social Trading / Copy-Trading | Yes |
| MetaTrader4 (MT4) | Yes |
| MetaTrader5 (MT5) | No |
| cTrader | No |
| Charting - Indicators / Studies (Total) | 51 |
| Charting - Drawing Tools (Total) | 31 |
| Charting - Trade From Chart | Yes |
| Watchlists - Total Fields | 7 |
| Order Type - Trailing Stop | Yes |
Mobile Trading
While we did not review the Swordfish mobile app, as it was not available for Android and has only a Windows Mobile and iOS version, FXDD does offer the JForex mobile app (developed by Dukascopy), and MetaQuotes' MT4 mobile app, both available for Android and iOS devices.
| | FXDD |
| --- | --- |
| Android App | Yes |
| Apple iOS App | Yes |
| Trading - Forex | Yes |
| Trading - CFDs | Yes |
| Alerts - Basic Fields | Yes |
| Watch List | Yes |
| Watch List Syncing | No |
| Charting - Indicators / Studies | 30 |
| Charting - Draw Trend Lines | Yes |
| Charting - Trend Lines Moveable | Yes |
| Charting - Multiple Time Frames | Yes |
| Charting - Drawings Autosave | No |
| Forex Calendar | No |
Other Notes
In terms of social copy trading, while platforms from Tradency are no longer offered, the ZuluTrade platform is still available.
While FXDD still had information about the Viking platform and PowerTrader from Currenex on its website, we confirmed that these platforms are no longer offered to clients.
FXDD launched cryptocurrency CFDs on Bitcoin through its MT4 platform offering, providing clients the ability to gain exposure without owning the underlying on both the BTC/USD and BTC/EUR pairs, and added Litecoin, Ripple and Ethereum pairs in 2018. While the max trade size and daily volume limit is capped at 10 contracts (equal to 10 Bitcoin), FXDD offers 5:1 leverage (20% margin), helping it cater to day traders.

FXDD WebTrader crypto cfds
FXDD's parent company created an entity that is seeking to obtain regulatory status in Malta for a digital asset exchange (crypto broker) under the name Nukkleus Exchange Malta Ltd, as per its latest 10K filing with the SEC dated December 20 , 2018, for its fiscal year ending September 30.
Final Thoughts
FXDD has been around for over 15 years and was an early pioneer in offering MetaTrader, and one of the first adopters offering social copy-trading. While I was disappointed Tradency was discontinued at FXDD, the broker continues to offer ZuluTrade as an alternative. A main value-added benefit FXDD brings to traders with various execution needs is its ability to execute as a market maker across its available platform offerings. FXDD placed sixth in the social trading category, from among 28 forex brokers in our 2019 review.
While the FXDD brand was previously regulated by the NFA, it exited the U.S. as the industry consolidated, and its U.S. clients were acquired by one of its peers (FXCM). As a result, FXDD is currently regulated only in the European Union (EU) from its passported entity regulated by the MFSA in Malta.
FXDD offers clients a variety of platforms to use and average rates, yet the broker has room to grow and shine compared to industry leaders. For example, adding additional regulatory licenses outside of Europe would help broaden the firm's trust across a wider geographic range, beyond its unregulated entity in Bermuda. Adding research tools to its accounts and platforms would enhance its overall offering.
Finally, while the FXDD brand benefits from being owned in part by a public company, Nukkleus' market cap was barely $1.34 million as of March 31, 2018, which is very small compared to other brokers with publicly listed parent companies.
Methodology
For our 2019 Forex Broker Review we assessed, rated, and ranked 28 international forex brokers. Each FX broker was graded on 81 variables. How we test.
Forex Risk Disclaimer
"There is a very high degree of risk involved in trading securities. With respect to margin-based foreign exchange trading, off-exchange derivatives, and cryptocurrencies, there is considerable exposure to risk, including but not limited to, leverage, creditworthiness, limited regulatory protection and market volatility that may substantially affect the price, or liquidity of a currency or related instrument. It should not be assumed that the methods, techniques, or indicators presented in these products will be profitable, or that they will not result in losses." Learn more.
---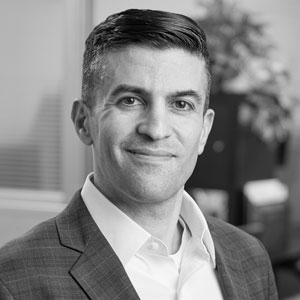 Reviewed by Steven Hatzakis Steven Hatzakis is the Global Director of Research for ForexBrokers.com. Steven previously served as an Editor for Finance Magnates, where he authored over 1,000 published articles about the online finance industry. Steven is an active fintech and crypto industry researcher and advises blockchain companies at the board level. Over the past 20 years, Steven has held numerous positions within the international forex markets, from writing to consulting to serving as a registered commodity futures representative.
FXDD Competitors
Select one or more of these brokers to compare against FXDD.
---
Ratings Overall
Summary
Commissions & Fees
Offering of Investments
Platforms & Tools
Research
Customer Service
Mobile Trading
Education
---
Commissions & Fees
Commission Notes
FXDD offers three types of pricing options, depending on the account type selected: Standard, ECN, or Extreme.
Standard – No added commission per trade – cost is just the bid/ask spreads. (The ZuluTrade platforms can only be used with this account pricing.)
ECN – $2.99 per side per standard lot ($5.98 per 100 K RT) added to lower bid/ask spreads, except when using WebTrader, where spreads are higher compared to using MT4 and MT5 with the same account type.
Extreme – $2.99 per side per standard lot ($5.98 per 100K RT) added to lower bid/ask spreads.


FXDD commissions

In terms of the two commission-based pricing modules, while the Extreme account pricing has been the firm's flagship offering for many years, the new ECN pricing offers tighter spreads, making it a more viable option.
Compare FXDD
Find out how FXDD stacks up against other brokers.