The ForexBrokers.com Annual Review (3 years running) is among the most cited in the industry. Our Head of Research, Steven Hatzakis, is frequently referenced as a leading analyst covering forex brokers and cryptocurrency. Learn more.
Founded in 2012, GMO Financial Holdings (Formerly GMO Click) is publicly listed on the Tokyo Stock Exchange (JASDAQ: 7177) and is the parent company of several major subsidiaries that are online trading brands. Its online brokerage businesses include, GMO Click Securities Inc., regulated by the Japanese FSA, GMO-Z.com Forex HK Limited, regulated by the Hong Kong Securities Futures Commission (SFC), and GMO-Z.com Trade UK Limited, regulated by the UK's Financial Conduct Authority (FCA), among its other businesses in the finance and technology industries.
GMO Click's majority shareholder, GMO Internet (TYO: 9449), was founded in 1991 and is one of the largest business conglomerates in Japan, with over 100 group companies, 5,000 staff and five billion yen in capital as of March 2017. The GMO Financial group of companies collectively ranks number one in terms of aggregate retail forex trading volumes, according to Finance Magnates.
The Z.com Trade brand is one of the company's newest brands outside the Japanese market. In the United Kingdom, Z.com Trade is a MetaTrader-only broker offering 55 currency pairs, and CFDs on 10 indices, five cryptocurrencies, and seven metals from its FCA-regulated entity, which offers matched-principal execution as an agency broker (no dealing desk). The broker also launched an entity in Saint Vincent and the Grenadines (SVG) that went live in July 2017, as well as an office in Thailand where it offers access to the local stock exchange. Finally, at the Japanese entity, GMO Click's flagship platform is available alongside a large array of other platforms made available for forex, CFD, and cryptocurrency traders.
Trust Score
Trading with a forex broker traders can trust is crucial to success. Unfortunately, forex fraud and scams are common in the industry.
Here at ForexBrokers.com, we maintain the largest independent regulatory database available on the web. Using 28 different variables, we have created a proprietary 1-100 score (the higher the better) of overall trustworthiness, which we call the Trust Score. Here is our trust summary of Z.com Trade.
| | Z.com Trade |
| --- | --- |
| Year Founded | 1991 |
| Publicly-Traded Company (Listed) | Yes |
| Regulated in Major Hub | Yes |
| Regulated in Emerging Hub | Yes |
| Authorised in the European Union | Yes |
Offering of Investments
The following table summarizes the different investment products available to Z.com Trade clients.
| | Z.com Trade |
| --- | --- |
| Currency Pairs (Total Forex pairs) | 55 |
| CFDs - Total Offered | 22 |
| Cryptocurrency traded as actual | Yes |
| Cryptocurrency traded as CFD | Yes |
Commissions & Fees
Trading costs, in terms of commissions and fees, vary depending on the brand with which traders open their account, among the brand's entities in the United Kingdom (UK), Japan, St. Vincent and the Grenadines (SVG), or Hong Kong (HK). Trading costs also depend on the type of instrument. For example, in Z.com Trade's UK entity, there are three account types to choose from, ranging from the Classic Account, in which spreads on the EUR/USD for off-exchange forex are fixed at 1.5 pips, and then two commission-based accounts, including the ECN and ECN Plus Accounts where spreads are variable and average 0.2 pips on the EUR/USD.

Z.comTrade_UK_Spreads
The firm's fixed spread offering is not as competitive, with less pairs available, a smaller maximum trade size threshold, and market execution. This compares with the market execution and wider range of markets available on the other two commission-based account types.
Bottom line, the firm's ECN Account in the UK, which has the same deposit requirement as the Classic Account, is the clear choice as the all-in cost is lower even after the $8 round-turn commission, whereas in Japan clients can choose the FXNeo account featuring a 0.5 pip fixed spread on the EUR/USD.
Finally, for those who can deposit the equivalent of $10,000 or who trade $100M per month the commission rate drops to $2.5 per standard lot in the ECN Plus Account. However, the most competitive pricing is offered by the firm's entity in Japan as detailed in the trade commission notes section at the bottom of the page.
| | Z.com Trade |
| --- | --- |
| Minimum Initial Deposit | $50 |
| Average Spread EUR/USD - Standard | N/A |
| All-in Cost EUR/USD - Active | N/A |
| Active Trader or Premium/VIP | Yes |
Customer Service 
To score Customer Service, ForexBrokers.com partnered with customer experience research group Customerwise to conduct phone tests from locations throughout the UK. For our 2019 Review, 229 customer service tests were conducted over six weeks.
Results:
Average Connection Time: <3 minutes
Average Net Promoter Score: 4.4 / 10
Average Professionalism Score: 3.1 / 10
Overall Score: 4.3 / 10
Ranking: 19th (23 brokers)
Research
Across Z.com Trade (UK), GMO-Click (Japan), and GMO-Z.com Forex (HK), the scope and depth of research offerings vary considerably. For example, the firm's entity in Japan offers a huge array of research options, such as research reports on investment funds and related solutions. On the other hand, its HK entity discontinued its commentary section in 2015 and its entity in SVG lacks any research beyond the basics.
The firm's UK entity had just launched an educational portal around the time of our last review, helping to bridge the gap in its research offering. Available to live account holders, the portal features trading signals, an economic calendar, news headlines, and other content powered by Claws & Horns. Lastly, it offers a feature where users can chat directly with an analyst.
While its other entities are behind on research, the firm's Japan entity, GMO-Click, shines the most in the research category, bringing a wide range of tools to traders, followed by its UK offering.
| | Z.com Trade |
| --- | --- |
| Daily Market Commentary | Yes |
| Forex News (Top-Tier Sources) | Yes |
| Weekly Webinars | Yes |
| AutoChartist | No |
| Trading Central (Recognia) | No |
| Delkos Research | No |
| Acuity Trading | No |
| Social Trading / Copy-Trading | Yes |
| Social Sentiment - Currency Pairs | No |
| Economic Calendar | Yes |
Platforms & Tools
The greatest range of trading platforms offered by Z.com Trade-related brands comes from its Click Securities offering in Japan, which includes the FXroid Plus (for Android), FXDASH (for Android and iOS), iClickFXneo Plus (for iOS), FX Plus, Platinum Plus (known as SmartChart at Z.com's HK entity), and other platforms as well as the FxWatch app for Android smartwatches.
In the UK, Z.com Trade is primarily a MetaTrader 4 (MT4) broker offering the standard, out-of-the-box MT4 platform experience. Unfortunately, it does not offer MT4 web, leaving just the desktop and mobile version available. The MT4 suite is developed by MetaQuotes Software Corporation. To learn more about MT4, read our full MetaTrader Guide.

ZcomTrade MT4 platform desktop
For this review, I focused my research on the Trader Pro platform (FX Plus in Japan) offered by both the Hong Kong and Japan entities, as well as the MetaTrader4 platform offered solely in the UK.
In Hong Kong, Z.com Trade offers Trader Web, with the Trader Pro desktop version yet to be fully launched around the time of our review, leaving just the web and mobile versions available. The Trader Web and accompanying Super Charts module both remain flash based, which limits its use across browsers.

Z.com_Trader web platform
Starting with Trader Web, the default charting is very plain, so more advanced users can opt to use the SuperChart module, which launches in a separate window from within the platform.
Initially, the chart libraries did take some time to load, yet once loaded, SuperChart is rich with an economic calendar, streaming news, quotes, and charts that come with 38 indicators and 37 drawing tools, among other functionality.

Z.com_Trade SuperChart charts.
Ideally, we would like to see this module transition to HTML5 or other standards that support best practices on the web, as flash-based apps are no longer industry standard.
The platform supports complex order types and provides a wide array of advanced order types, including basic contingent order types, e.g., OCO, through to "If done then one-cancels-the-other" (IFDOCO).

Z.com_Trader web platform trade ticket
Overall, with just the web version and mobile app available in Hong Kong, the broker's offering is limited to desktop MT4 in the UK, with no web available, and to the Auton platform from its SVG entity. Meanwhile, in Japan, traders get access to the full range of available platforms.
| | Z.com Trade |
| --- | --- |
| Virtual Trading (Demo) | Yes |
| Proprietary Platform | Yes |
| Desktop Platform (Windows) | Yes |
| Web Platform | Yes |
| Social Trading / Copy-Trading | Yes |
| MetaTrader4 (MT4) | Yes |
| MetaTrader5 (MT5) | No |
| cTrader | No |
| Charting - Indicators / Studies (Total) | (Default MT4) |
| Charting - Drawing Tools (Total) | (Default MT4) |
| Charting - Trade From Chart | Yes |
| Watchlists - Total Fields | (Default MT4) |
| Order Type - Trailing Stop | Yes |
Mobile Trading
Z.com Trade's range of mobile trading apps varies across its various entities, with the greatest range available from its Click Securities entity in Japan. With the Trader Pro mobile app available only to HK residents, this review focused on the MT4 mobile app. To learn more about MT4 mobile, read our guide to MetaTrader.
In Z.com Trade's UK and SVG entity, the firm is primarily a MetaTrader-only broker when it comes to forex trading, and iOS and Android versions of the MT4 app come standard and are both available for download from the Apple iTunes store and Android Playstore, respectively.
| | Z.com Trade |
| --- | --- |
| Android App | Yes |
| Apple iOS App | Yes |
| Trading - Forex | Yes |
| Trading - CFDs | Yes |
| Alerts - Basic Fields | Yes |
| Watch List | No |
| Watch List Syncing | No |
| Charting - Indicators / Studies | (default MT4) |
| Charting - Draw Trend Lines | No |
| Charting - Trend Lines Moveable | No |
| Charting - Multiple Time Frames | Yes |
| Charting - Drawings Autosave | No |
| Forex Calendar | No |
Other Notes
While the broker's HK entity offers execution as a matched principal, its sole Liquidity Provider (LP) is GMO Click Securities. In the UK, GMO Z.com Trade has integrated additional LPs based in London, and provides agency execution, although it does retain the ability to act as a market maker on a contingency basis as per its client agreement.
Z.com Coin launched at the end of May 2017 and rebranded to GMO Coin in August. In 2018 it launched a crypto mining farm, and GMO Internet announced a Stablecoin coin for the Japanese yen (JPY). This cryptocurrency offering provides investors two ways to trade Bitcoin, available as either the underlying or as a CFD derivative, on a 24-hour basis seven days a week.
Bitcoin aside, GMO Click Securities recently added investment trusts as an asset class to its growing product range as a multi-asset broker in Japan. Around the time of our review, the company was also preparing to launch GMO-Z.com Securities Limited in Thailand.
Final Thoughts
GMO Click Securities has the largest retail forex trading volumes globally. Given its vast offering of products and platforms, its Z.com Trade brand continued to improve over the year, with better spreads and the addition of cryptocurrency CFDs. 
While that gap has continued to be filled and the UK entity continues to enhance its offering, significant differences still remain between each entity in terms of the available platforms, range of markets. Leveling the offering further should continue to boost Z.com's rating when it comes to catering to traders in other jurisdictions. For example, the launch of cryptocurrencies in Japan through GMO Coin, and cryptocurrencies making their way to the broker's other brands, including Z.com Trade in the UK was a net positive.
All in all, Z.com Trade, Z Trade HK, and GMO Click are part of the largest forex broker globally by volume. Furthermore, being publicly traded, regulated in three major regulatory hubs, and boasting a long-term history drives home a clear message that Z.com Trade provides a valuable offering trusted by traders around the globe.
Methodology
For our 2019 Forex Broker Review we assessed, rated, and ranked 28 international forex brokers. Each FX broker was graded on 81 variables. How we test.
Forex Risk Disclaimer
"There is a very high degree of risk involved in trading securities. With respect to margin-based foreign exchange trading, off-exchange derivatives, and cryptocurrencies, there is considerable exposure to risk, including but not limited to, leverage, creditworthiness, limited regulatory protection and market volatility that may substantially affect the price, or liquidity of a currency or related instrument. It should not be assumed that the methods, techniques, or indicators presented in these products will be profitable, or that they will not result in losses." Learn more.
---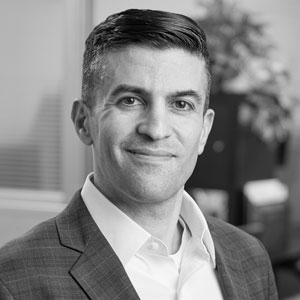 Reviewed by Steven Hatzakis Steven Hatzakis is the Global Director of Research for ForexBrokers.com. Steven previously served as an Editor for Finance Magnates, where he authored over 1,000 published articles about the online finance industry. Steven is an active fintech and crypto industry researcher and advises blockchain companies at the board level. Over the past 20 years, Steven has held numerous positions within the international forex markets, from writing to consulting to serving as a registered commodity futures representative.
Z.com Trade Competitors
Select one or more of these brokers to compare against Z.com Trade.
---
Ratings Overall
Summary
Commissions & Fees
Offering of Investments
Platforms & Tools
Research
Customer Service
Mobile Trading
Education
---
Commissions & Fees
Commission Notes
Prices are lowest in Japan. GMO acts as the sole Liquidity Provider (LP) to its other entities so there is a mark-up added to rates, which is why spreads are wider.
GMO-Z.com Trade UK Limited (United Kingdom):
MT4 Classic: Commission-free, fixed spreads, 2 pips on the EUR/USD.
MT4 ECN: Commission-based $4 per side for every 100,000 units ($8 round turn per standard lot), variable pricing, average spread 0.2 pips.
MT4 ECN Plus: Commission-based $2.5 per side for every 100,000 units ($5 round turn per standard lot), variable pricing, average spread 0.2 pips.


Z.com_Trade account types UK

GMO-Z.com Forex HK Limited (Hong Kong):

While the HK spread is half the spread of the UK entity, in the above example of the EUR/USD, it's important to note that fixed spreads carry certain advantages compared to variable spreads, and vice versa, depending on a client's trading strategy and the time of the day trades are made.

Trader Web: Commission-free, fixed spreads; offers a 1 pip fixed spread on the EUR/USD.

GMO Click Securities (Japan):

FX Neo: Fixed spreads of 0.5 pips were shown, which can widen with exceptions.
Click 365: Exchange-traded forex futures; spreads are 2 pips on the EUR/USD pair. Click 365 also offers an active trader program to those who surpass 100 contracts per month, and provides 29 pairs.

GMO-Z.com Trade Limited (St. Vincent and the Grenadines):

MT4 200: Commission-free, fixed spreads; offers 2 pip spreads on EUR/USD, and maximum leverage of 200:1.
MT4 400: Commission-free, fixed spreads; offers 2 pip spreads on EUR/USD, and maximum leverage of 400:1.


Z.com_Trade account types SVG
Compare Z.com Trade
Find out how Z.com Trade stacks up against other brokers.