The ForexBrokers.com Annual Review (3 years running) is among the most cited in the industry. Our Head of Research, Steven Hatzakis, is frequently referenced as a leading analyst covering forex brokers and cryptocurrency. Learn more.
As an early pioneer in offering contracts for difference (CFDs) and spread betting, IG was founded in 1974 and has grown to be a global leader in the online trading industry. IG is a London-based public company listed on the London Stock Exchange's FTSE 250 (LON: IGG).
IG offers traders access to trade over 15,000 products across multiple asset classes, including forex, CFDs on shares, indices, commodities, bonds, cryptocurrencies, and provides access to other global markets including exchange-traded shares through its regulated offerings. In 2017, IG launched Smart Portfolios as its first move into the managed investment space, as well as seven CFD cryptocurrency pairs including Bitcoin, Bitcoin Cash, and Ethereum.
As of its financial year ending May 31st 2018, IG services over 195,000 active clients globally through its 14 global offices and 1,500 staff, across its regulated entities in the UK and internationally. IG's North American Derivatives Exchange (Nadex) brand offers derivatives to US clients and is regulated by the CFTC. In 2018, IG obtained a Forex Dealer Member license in the US, marking its major milestone for the year.
Trust Score
Trading with a forex broker traders can trust is crucial to success. Unfortunately, forex fraud and scams are common in the industry.
Here at ForexBrokers.com, we maintain the largest independent regulatory database available on the web. Using 28 different variables, we have created a proprietary 1-100 score (the higher the better) of overall trustworthiness, which we call the Trust Score. Here is our trust summary of IG .
| | IG |
| --- | --- |
| Year Founded | 1974 |
| Publicly-Traded Company (Listed) | Yes |
| Regulated in Major Hub | Yes |
| Regulated in Emerging Hub | Yes |
| Authorised in the European Union | Yes |
Offering of Investments
The following table summarizes the different investment products available to IG clients.
| | IG |
| --- | --- |
| Currency Pairs (Total Forex pairs) | 91 |
| CFDs - Total Offered | 15000 |
| Cryptocurrency traded as actual | No |
| Cryptocurrency traded as CFD | Yes |
Commissions & Fees
IG has very competitive pricing on its web-based and mobile/tablet platforms, which include the MT4 platform, with minimum spreads on the EUR/USD from 0.6 pips and average spreads of 0.75 pips on the pair, for the 12 weeks ending December 12th 2018, for mini and standard size contracts.
For volume traders who qualify as professionals under EU rules, IG has even more competitive rates on its commission-based offering, Forex Direct, in which spreads can drop to 0.26 pips (based on March 2016 data), where a commission of $1 to $6 per standard lot (100K units) is added, depending on the related tier-pricing level you qualify for based on specific volume thresholds.
Compared to brokers that have a higher minimum for their active trader account, IG is a viable alternative as only £1,000 is needed for Forex Direct, compared to $50,000 for a VIP account at TickMill, $25,000 for an Active Trader account at FXCM, or $10,000 for a Premium account at FOREX.com.
Customer Service
To score Customer Service, ForexBrokers.com partnered with customer experience research group Customerwise to conduct phone tests from locations throughout the UK. For our 2019 Review, 229 customer service tests were conducted over six weeks.
Results:
Average Connection Time: <1 minute
Average Net Promoter Score: 8.5 / 10
Average Professionalism Score: 6.6 / 10
Overall Score: 8.0 / 10
Ranking: 1st (23 brokers)
Research
On its trading platform, IG offers streaming news from Reuters and research in the form of an Economic Calendar, as well as a customizable screener for various asset classes including CFDs on global stocks, forex, and cryptocurrencies. The broker also integrates AutoChartist into the platform, allowing traders to view trade signals generated by automated pattern-recognition and technical analysis. In addition to signals from AutoChartist, IG offers signals from PIA First.

IG Daily FX
Compared to our 2017 Review, IG has done very well in centralizing most of its research into the platform, with only the Economic Calendar function launching in a new browser tab.
News is also tailored for a given instrument that is analyzed, so that when a chart is open, relevant news to that instrument will appear in both the web and mobile platforms. Overall, IG is a close competitor in this area to Saxo Bank as both companies rank highly in the research category.

IG research
| | IG |
| --- | --- |
| Daily Market Commentary | Yes |
| Forex News (Top-Tier Sources) | Yes |
| Weekly Webinars | Yes |
| AutoChartist | Yes |
| Trading Central (Recognia) | No |
| Delkos Research | No |
| Acuity Trading | No |
| Social Trading / Copy-Trading | Yes |
| Social Sentiment - Currency Pairs | Yes |
| Economic Calendar | Yes |
Platforms & Tools
IG's main trading platform is web based and available as an app for Android tablet or smartphone devices, and as an iOS version for iPhone and iPad, as well as for Windows smartphone and tablet devices.
In addition, IG offers the MetaTrader4 (MT4) platform, which it launched in 2013, enabling clients to run a desktop or mobile version of the popular MT4 software. To learn more about MT4, read our guide to MetaTrader MetaTrader. For desktop-based software, IG offers the L2 Dealer platform where Forex Direct and Direct Market Access (DMA) are available for share trading. For this review, I focused on IG's proprietary web-based platform.
Starting with IG's web-based platform, after setting up a demo account, logging into the IG website with the new login credentials is easy as the platform can be launched with just a click. The default layout doesn't have much going on, with two floating panels displayed in a mostly empty backdrop.
I wasn't thrilled with the default layout; however, after taking a few minutes to see how various modules can be added to workspaces, it was easy to customize the layout. In the future, IG would be wise to add several pre-templated layouts for users to select from, which would simplify the platform onboarding process.
Compared to our review last year, IG has undergone a major overhaul and redesign of its platform, giving it a more responsive and fluid design. And, while resizing the windows in the layout isn't an automatic process (i.e. drag and drop), it has improved considerably compared to the prior version of the platform.

IG Web Dark mode
Charts can be opened from nearly any view that shows live market prices and streaming bid/ask rates, and various other shortcuts provide access to a trading ticket or order dialogue window.

IG web platform charts
In addition, from these rows where prices are shown, right-clicking reveals a drop-down menu of options. For example, traders can one-click add the security to their watch list or launch a trade ticket (order) window.

IG web platform signals
The default charts within the platform feature some advanced functionality, such as the ability to add an alert on a specific indicator, with a total of 22 indicators available to choose from.

IG web platform crytocurrency
More advanced charting with nearly 100 indicators is provided by IG via the ProRealTime premium charting, which is available as a standalone application. ProRealTime costs £30 per month unless at least four trades are made during each calendar period.
All in all, IG provides an excellent offering of trading platforms and tools. The functionality is widespread and serves traders of all experience levels. The broker was a Best in Class category finisher in our 2018 Review, repeating its impressive performance from 2017.
| | IG |
| --- | --- |
| Virtual Trading (Demo) | Yes |
| Proprietary Platform | Yes |
| Desktop Platform (Windows) | Yes |
| Web Platform | Yes |
| Social Trading / Copy-Trading | Yes |
| MetaTrader4 (MT4) | Yes |
| MetaTrader5 (MT5) | No |
| cTrader | No |
| Charting - Indicators / Studies (Total) | 22 |
| Charting - Drawing Tools (Total) | 17 |
| Charting - Trade From Chart | Yes |
| Watchlists - Total Fields | 12 |
| Order Type - Trailing Stop | Yes |
Mobile Trading
Overall features within IG's mobile app were on a par with leading competitors, including Saxo, CMC Markets, and FOREX.com, among others, and it was easy to access key categories from the side menu.
IG's mobile app ranks highly as the app comes packed with plenty of features such as alerts, sentiment, an economic calendar, watch list, and detailed market information for each instrument, all packed within a well-designed layout.

IG mobile app android watchlist
IG's mobile app ranks highly as the app comes packed with plenty of features such as alerts, sentiment, an economic calendar, watch list, and detailed market information for each instrument, all packed within a well-designed layout.
The charting function within IG's mobile app is loaded with technical indicators and drawing tools that can be accessed by tapping anywhere on the chart for the list of tools to appear.

IG mobile app android charts
Charting continues to improve with new capabilities; for example, any indicators added to a chart are automatically saved and reappear with each subsequent login. Regarding research, AutoChartist was also integrated into the experience.
All variables considered, IG's mobile app ranks highly as the app comes packed with plenty of features such as alerts, sentiment, an economic calendar, watch list, and detailed market information for each instrument, all packed within a well-designed layout.

IG mobile app android trade from charts
| | IG |
| --- | --- |
| Android App | Yes |
| Apple iOS App | Yes |
| Trading - Forex | Yes |
| Trading - CFDs | Yes |
| Alerts - Basic Fields | Yes |
| Watch List | Yes |
| Watch List Syncing | Yes |
| Charting - Indicators / Studies | 26 |
| Charting - Draw Trend Lines | Yes |
| Charting - Trend Lines Moveable | Yes |
| Charting - Multiple Time Frames | Yes |
| Charting - Drawings Autosave | Yes |
| Forex Calendar | Yes |
Other Notes
IG launched CFDs on Cryptocurrencies in 2017, including on Bitcoin (BTC), Bitcoin Cash (BCH), and Ethereum (ETH), priced in Euro and US Dollars, with seven pairs in total available for traders.
IG provides open access to its API, available at IG Labs, and is similar to the way in which OANDA and FXCM provide their API feeds for open public access.
IG also offers exchange-traded securities (non-CFDs) for residents of the UK, Germany, and Australia to access international stock exchanges. Furthermore, IG offers 7,500 CFD products and at least 70 currency pairs.
Final Thoughts
IG was the overall first place winner in our 2019 review of 28 brokers. Adding an additional regulatory license in the US was a big step for IG in 2018, with the new offering set to launch in Q1 of 2019 to US retail traders. Comparable to other brokers that require a larger minimum deposit, such as Saxo Bank, IG may be a good alternative for traders on a smaller budget, as minimum deposits start from £100, and £1,000 for access to Forex Direct.
IG can also offer a greater degree of leverage to eligible professional clients, compared to brokers with a tiered-margin structure or others with account-based restrictions. Close competitors to IG offering access to markets beyond forex include CityIndex, Plus500, CMC Markets, Markets.com, XTB, and FxPro.
Overall, retail forex and CFD traders who want access to nearly every market, including cryptocurrencies as CFDs or exchange-traded securities on a number of international exchanges, will find that IG provides a wide selection on its available platforms. IG offers powerful research tools and competitive spreads, making it a market leader and top finisher in our 2018 ranking of forex brokers.
Methodology
For our 2019 Forex Broker Review we assessed, rated, and ranked 28 international forex brokers. Each FX broker was graded on 81 variables. How we test.
Forex Risk Disclaimer
"There is a very high degree of risk involved in trading securities. With respect to margin-based foreign exchange trading, off-exchange derivatives, and cryptocurrencies, there is considerable exposure to risk, including but not limited to, leverage, creditworthiness, limited regulatory protection and market volatility that may substantially affect the price, or liquidity of a currency or related instrument. It should not be assumed that the methods, techniques, or indicators presented in these products will be profitable, or that they will not result in losses." Learn more.
---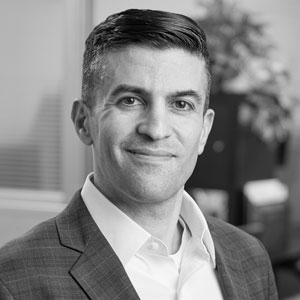 Reviewed by Steven Hatzakis Steven Hatzakis is the Global Director of Research for ForexBrokers.com. Steven previously served as an Editor for Finance Magnates, where he authored over 1,000 published articles about the online finance industry. Steven is an active fintech and crypto industry researcher and advises blockchain companies at the board level. Over the past 20 years, Steven has held numerous positions within the international forex markets, from writing to consulting to serving as a registered commodity futures representative.
IG Group Competitors
Select one or more of these brokers to compare against IG Group.
---
Ratings Overall
Summary
Commissions & Fees
Offering of Investments
Platforms & Tools
Research
Customer Service
Mobile Trading
Education
---
Commissions & Fees
Commission Notes
Forex Direct, available only to professional traders, is offered on IG's L2 Dealer platform and uses a tiered pricing scale based on the trader's previous month's trading volume.
You start on the $60 per million plan, and in the following month your commission rate will be reduced to $30 per million if you trade more than $100 million in the previous month, or $20 per million if you traded over $500 million, and $10 per million if you surpass $1.5 trillion in volume (15,000 standard lots) in the preceding month.
This structure in Forex Direct is more rewarding than other brokers' volume discount programs, which only kick-in for the current month when certain volume thresholds are reached, but then reset in the following month (for example, FOREX.com's new Active Trader pricing plan).
Through the L2 Dealer platform, traders can access Forex Direct with a cash balance of as little as £1,000 at IG and get the above-mentioned commissions ranging anywhere from $1 to $6 per standard lot round turn (minimum commission $3 per order/side) depending on the applicable tier level. Commissions in Forex Direct are added to spreads as low as 0.26 pips on the EUR/USD – using average spreads from March 2016 as an example.
Forex Direct streams from interbank liquidity providers where IG acts as an agency broker – and doesn't add on any additional spread. Instead, IG just adds a commission to each trade you make (similar to FXCM's agency execution and other brokers with commission-based pricing).
Aside from the Forex Direct offering, IG's main pricing model on the IG platform and MT4 had spreads only fractionally different to those of FXCM Active Trader's pricing of 0.68 (0.50 spread +0.18 in commission), and better than Saxo Bank's commission-free pricing on the EUR/USD pair.
Meanwhile, Saxo Bank's commission-based pricing for the EUR/USD at 0.20 pips is comparable to IG's most aggressive pricing on Forex Direct; both entry-level tiers are priced near 0.80 pips when spread + commission are added, using the data periods sampled.
However, in the highest tiers, IG wins this category, bringing commission down to about 0.10 pips for elite traders who do over $1.5 trillion in volume, which, when added to the 0.263 average EUR/USD spread, combines to a total spread of 0.363 pips. FXCM and FOREX.com's Active Trader account offering follows closely in this category for traders with the highest volumes.
The important distinction here is that IG's pricing is competitive on its own as it doesn't carry trading or deposit requirements that normally accompany active trader or premium account status, in terms of its non-commission pricing. Whereas, its best pricing on Forex Direct is only realistic for elite, high-volume traders who qualify for the highest tiers.
Compare IG Group
Find out how IG Group stacks up against other brokers.