The ForexBrokers.com Annual Review (3 years running) is among the most cited in the industry. Our Head of Research, Steven Hatzakis, is frequently referenced as a leading analyst covering forex brokers and cryptocurrency. Learn more.
Founded in 2008, Plus500 has since grown to become a leading online retail forex and CFD brokerage, surpassing two million monthly transactions by its third year of operation in 2011. Just a few years later, in 2013, Plus500 became listed publicly on the AIM section of the London Stock Exchange and reached unicorn status when its market capitalization surpassed a valuation of $1 billion, and in September 2018, Plus500 became a main constituent of the FTSE 250.
The Plus500 brand serves forex and CFD traders through its regulated subsidiaries that are licensed in major financial hubs in the United Kingdom, Cyprus, Israel, Singapore, and Australia.
Plus500 offers over 2,000 tradable products, including forex pairs and CFDs on shares, indices, commodities, ETFs, options, and digital assets. In 2017, Plus500 launched cryptocurrency CFDs on Bitcoin, Bitcoin Cash, Ethereum, Litecoin, Ripple, and IOTA. For trading its product offering, clients at Plus500 can choose between desktop, mobile, tablet, and web-based trading platforms.
Trust Score
Trading with a forex broker traders can trust is crucial to success. Unfortunately, forex fraud and scams are common in the industry.
Here at ForexBrokers.com, we maintain the largest independent regulatory database available on the web. Using 28 different variables, we have created a proprietary 1-100 score (the higher the better) of overall trustworthiness, which we call the Trust Score. Here is our trust summary of Plus500.
| | Plus500 |
| --- | --- |
| Year Founded | 2008 |
| Publicly-Traded Company (Listed) | Yes |
| Regulated in Major Hub | Yes |
| Regulated in Emerging Hub | Yes |
| Authorised in the European Union | Yes |
Offering of Investments
The following table summarizes the different investment products available to Plus500 clients.
| | Plus500 |
| --- | --- |
| Currency Pairs (Total Forex pairs) | 60 |
| CFDs - Total Offered | 2045 |
| Cryptocurrency traded as actual | No |
| Cryptocurrency traded as CFD | Yes |
Commissions & Fees
In terms of commissions and fees, Plus500 offers competitive spreads on most of its major forex pairs. On the EUR/USD, the spread in the platform was listed as fixed at 0.00006 which is 0.6 pips, yet it is important to note that while fixed spreads are not variable, they are subject to adjustments. During the month of August, 2018, the average spread from Plus500 for the EUR/USD was 0.6 pips.
| | Plus500 |
| --- | --- |
| Minimum Initial Deposit | €100 |
| Average Spread EUR/USD - Standard | 0.60 |
| All-in Cost EUR/USD - Active | N/A |
| Active Trader or Premium/VIP | No |
Research
It was surprising to see there is no research shown within the Plus500 demo in terms of any top-tier news headlines from providers such as Dow Jones, Reuters, Bloomberg, or even technical-related analysis content from the broker itself or third-party sources.
Plus500 did add an economic calendar powered by Dow Jones in 2017, which is a sign that the broker is starting to build out its research; however, this tool is on the site and not yet integrated into the platform. Make no mistake either, economic calendars are industry standard and should be expected by forex traders.

Plus500 economic calendar
Plus500 does link to Yahoo Finance in the information section of each instrument or to the underlying futures index that that a CFD aims to track. Also, the notification center displays headlines, but these are far and few in between and simply redirects back to the instrument instead of a news story.

Plus500 web platform charts info
While sentiment data is also shown and charting tools have improved, adding news headlines and tools such as pattern recognition alongside integrating the economic calendar into Plus500's trading experience would greatly boost the broker's research offering.

Plus500 web platform trade ticket
| | Plus500 |
| --- | --- |
| Daily Market Commentary | No |
| Forex News (Top-Tier Sources) | No |
| Weekly Webinars | No |
| AutoChartist | No |
| Trading Central (Recognia) | No |
| Delkos Research | No |
| Acuity Trading | No |
| Social Trading / Copy-Trading | No |
| Social Sentiment - Currency Pairs | No |
| Economic Calendar | Yes |
Platforms & Tools
Available for desktop, web, and mobile, the Plus500 platform can be a great choice for casual investors due to its simplicity, as some platforms are very advanced or too complicated for users who either have little trading experience or want software that is easy to navigate and understand.
This positive characteristic of platform simplicity is simultaneously Plus500's biggest drawback when it comes to the platform's features, as not much is available beyond the most essential tools needed for trading. However, Plus500 continues to make small changes that are adding up, such as the expansion of the number of indicators available in its charting module.
The desktop version of the Plus500 platform running on Windows 10 was a smooth experience from installation through logging in for the first time, and the layout was simple and neatly organized into four tabs.
After exploring the default tabs as well as the upper toolbar categories, it was clear the Plus500 platform is very light and not rich with features usually found on the desktop platforms of industry peers.
If you have never traded before, the Plus500 desktop platform could be a place to start before graduating to a more advanced platform.
Moving to the web version of the platform, the Plus500 WebTrader platform combines Java and html features within a sleek user interface design, adding a more streamlined layout than the desktop version – one that is consistent in its overall look and range of features.

Plus500 web platform
WebTrader has an improved design and feels as if everything is packaged more neatly in the layout versus the desktop version. Compared to our review last year, charting saw a nice boost as over 100 new indicators were added along with the ability to save chart templates.

Plus500 web platform charts
All in all, the web version of the Plus500 platform would be my preferred choice over desktop, despite both being cleanly designed and user-friendly. However, Plus500 is not built for active traders and the range of research and trading tools remains smaller compared to other multi asset brokers. Nonetheless, Plus500 has done very well in focusing users' attention on the process of trading, and was our number one Best in Class broker in the Ease of Use category, from among 28 brokers in our 2019 review.
| | Plus500 |
| --- | --- |
| Virtual Trading (Demo) | Yes |
| Proprietary Platform | Yes |
| Desktop Platform (Windows) | Yes |
| Web Platform | Yes |
| Social Trading / Copy-Trading | No |
| MetaTrader4 (MT4) | No |
| MetaTrader5 (MT5) | No |
| cTrader | No |
| Charting - Indicators / Studies (Total) | 103 |
| Charting - Drawing Tools (Total) | 0 |
| Charting - Trade From Chart | No |
| Watchlists - Total Fields | 10 |
| Order Type - Trailing Stop | Yes |
Mobile Trading
The Plus500 mobile app is similar to the web and desktop versions, with a consistent look and feel and a simple design and platform layout. Following a recent mandatory upgrade to its software, I was unable to install the Plus500 device on a phone purchased in the US, even though it was running on a European SIM card.  While such country restrictions exist at the app store level for many mobile apps, it sometimes blocks even those who shouldn't be blocked.
Consistent with the desktop and web platform, Plus500 does well in keeping the mobile app light and easy, while there is still plenty of room for improvement in the mobile app in terms of the number of features, including news, research, and drawing tools for the charts.
Like the rest of Plus500's trading platforms, the simplicity of the layout helps first-time users focus on one thing – trading.
Like the rest of Plus500's trading platforms, the simplicity of the layout helps first-time users focus on one thing – trading. This theme was consistent in the desktop version and web platform, and seems more strategic than coincidental, as we found it very easy and natural to place and manage trades on all of the Plus500 platforms, including the mobile app.
Charts come with 18 indicators and no drawing tools. One nice feature is that any indicators added to a chart are automatically saved as the default, allowing for efficient analysis across multiple instruments.
Overall, like the desktop and web platforms, Plus 500 does well in keeping the watch list, alerts, and trading functionality easy to access and manage. However, the experience is basic and lacks the advanced tools and all-around functionality to challenge industry leaders.
| | Plus500 |
| --- | --- |
| Android App | Yes |
| Apple iOS App | Yes |
| Trading - Forex | Yes |
| Trading - CFDs | Yes |
| Alerts - Basic Fields | Yes |
| Watch List | Yes |
| Watch List Syncing | Yes |
| Charting - Indicators / Studies | 18 |
| Charting - Draw Trend Lines | No |
| Charting - Trend Lines Moveable | No |
| Charting - Multiple Time Frames | Yes |
| Charting - Drawings Autosave | No |
| Forex Calendar | No |
Other Notes
In addition to being regulated in Cyprus, Plus500 is licensed in two major regulatory hubs, the UK and Australia, and obtained a license in Israel. It also subsequently received a license from the FSB in South Africa and New Zealand through its Australian entity.
In 2017, Plus500 expanded the number of cryptocurrency CFDs it offers to seven different pairs, including Bitcoin (BTC), Bitcoin Cash (BCC), Ethereum (ETH), Litecoin (LTC), and other popular digital assets to cater to growing demand.


Plus500 CFD crypto assets
Final Thoughts
Plus500 can be a good choice for first-time market entrants as the platform is very easy to figure out and its design is centered on making the trading experience simple throughout.
It's clear that Plus500 has improved its user-experience by enhancing the platform interface and adding more features, which I was happy to observe as the broker enhanced its platform over the past year.
However, client education materials are largely absent from the Plus500 offering, and the trading platforms available are very light compared to Plus500's competitors.
Considering the range of tradeable instruments, with over 2,000 CFDs available, including nearly 60 forex pairs, together with a low minimum deposit to open a live account, Plus500 provides new market entrants many choices and an easy way to test the world of online trading.
Methodology
For our 2019 Forex Broker Review we assessed, rated, and ranked 28 international forex brokers. Each FX broker was graded on 81 variables. How we test.
Forex Risk Disclaimer
"There is a very high degree of risk involved in trading securities. With respect to margin-based foreign exchange trading, off-exchange derivatives, and cryptocurrencies, there is considerable exposure to risk, including but not limited to, leverage, creditworthiness, limited regulatory protection and market volatility that may substantially affect the price, or liquidity of a currency or related instrument. It should not be assumed that the methods, techniques, or indicators presented in these products will be profitable, or that they will not result in losses." Learn more.
---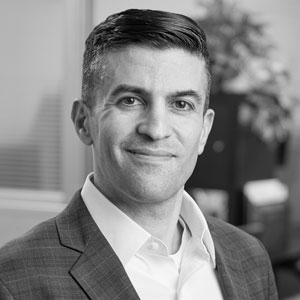 Reviewed by Steven Hatzakis Steven Hatzakis is the Global Director of Research for ForexBrokers.com. Steven previously served as an Editor for Finance Magnates, where he authored over 1,000 published articles about the online finance industry. Steven is an active fintech and crypto industry researcher and advises blockchain companies at the board level. Over the past 20 years, Steven has held numerous positions within the international forex markets, from writing to consulting to serving as a registered commodity futures representative.
Plus500 Competitors
Select one or more of these brokers to compare against Plus500.
---
Ratings Overall
Summary
Commissions & Fees
Offering of Investments
Platforms & Tools
Research
Customer Service
Mobile Trading
Education
---
Commissions & Fees
Commission Notes
Because Plus500 doesn't publish "average" spreads, which can help traders get an idea of what spreads are like at a broker, it is difficult to compare Plus500's prices to other firms at any given time.
Nonetheless, some forex pairs had spreads that were priced competitively, while spreads on other pairs were not discounted as much.
For example, USD/CAD seemed to be priced competitively at Plus500 with an observed spread of 1.3 pips, comparable to OANDA for the sample period we reviewed.
Meanwhile, other pairs offered, such as the USD/CHF and NZD/USD, had higher spreads than the company's industry peers, with the spread on USD/CHF at 4 pips, and NZD/USD at 3.6 pips, using the random sample period we looked at using streaming forex rate quotes from Plus500.
Pricing in "major pairs" is also relevant for clients trading "cross-pairs" because spreads in the major pairs directly affect how related cross-pairs are calculated. For example, cross-pairs that include either the NZD currency and/or CHF currency will be affected by higher spreads in the underlying majors, resulting in higher spreads.
For example, using the data we sampled from Plus500, the USD/JPY pair was competitively priced at 1.6 pips, yet because the USD/CHF pair was priced at 4 pips during our observation, this caused related cross pairs, such as the CHFJPY, to be higher because the CHFJPY bid rate is the quotient of ask prices for USD/JPY ÷ USD/CHF.
For example, a USDJPY ask price of 103.636 ÷ by a USDCHF ask price of 0.99564 = a CHFJPY bid price of 104.080, while USDJPY bid 103.620 ÷ USDCHF bid 0.99524 = CHFJPY 104.123 which results in a bid/ask spread of 4.3 pips on the CHF/JPY pair (bid 104.080/104.123 ask) using the above sample prices we obtained from Plus500.
Compare Plus500
Find out how Plus500 stacks up against other brokers.