Please Note: easyMarkets was not included in the 2019 annual review. As a result, this broker's ratings may be outdated. Read our Best Forex Brokers 2019 guide for a look at the top rated forex and CFDs brokers.
Founded in 2001, easyMarkets (formerly easyForex) was an early pioneer in offering retail forex trading and obtained regulatory status with the Australian Securities and Exchange Commission (ASIC) in 2005 under Easy Markets Pty Ltd, and in 2007 with the Cyprus Securities and Exchange Commission (CySEC) under Easy Forex Trading Ltd.
After launching its own proprietary trading platform, easyMarkets followed by offering MetaTrader 4 (MT4), the widely popular software developed by MetaQuotes Software Corporation, and integrates options trading capabilities from ORE Technologies LTD.
Ahead of 2016, easyForex rebranded to easyMarkets as the company pivoted from a forex broker towards a multi-asset offering. In addition to its easyMarkets web platform, the broker launched its mobile app in May 2017. Today, easyMarkets offers nearly 200 instruments, including 97 currency pairs, 22 metals, 12 commodities, 15 indices, and 29 options, and forward contracts.
Trust Score
Trading with a forex broker traders can trust is crucial to success. Unfortunately, forex fraud and scams are common in the industry.
Here at ForexBrokers.com, we maintain the largest independent regulatory database available on the web. Using 28 different variables, we have created a proprietary 1-100 score (the higher the better) of overall trustworthiness, which we call the Trust Score. Here is our trust summary of easyMarkets.
| Feature | easyMarkets |
| --- | --- |
| Year Founded | 2001 |
| Publicly-Traded Company (Listed) | No |
| Regulated in Major Hub | Yes |
| Regulated in Emerging Hub | Yes |
| Authorised in the European Union | Yes |
Offering of Investments
The following table summarizes the different investment products available to easyMarkets clients.
| Feature | easyMarkets |
| --- | --- |
| Currency Pairs (Total Forex pairs) | 97 |
| CFDs - Total Offered | 78 |
| Cryptocurrency traded as actual | No |
| Cryptocurrency traded as CFD | Yes |
Commissions & Fees
easyMarkets offers three account types for which trading costs (spreads + any commissions) vary, and spreads are fixed (not variable) across its standard account, the Standard 1 account, and the VIP account.
The most competitive pricing easyMarkets offers is on its VIP account, which requires a $2,500 deposit, as well as its Standard 1 account, which requires a $250 deposit. Both offer fixed spreads of 1 pip on the EUR/USD on the easyMarkets platform (1.8 pips in MT4).
The standard account – which can be opened with as little as $100 – has spreads of 3 pips on the EUR/USD, making it an expensive option compared to the other two account options.
| Feature | easyMarkets |
| --- | --- |
| Minimum Initial Deposit | $100.00 |
| Average Spread EUR/USD - Standard | 1.80 |
| All-in Cost EUR/USD - Active | 1.80 |
| Active Trader or Premium/VIP | Yes |
Customer Service
For our 2018 Forex Review, 129 customer service phone tests were conducted over three months. The data collected is institutional grade. On average, three questions were asked for each test. To score each test, the tests were divided into three separate groups and scores were given for the time taken to connect with each support representative and the ability of each representative to professionally (and thoroughly) answer each question. A Net Promoter Score was also given for the overall experience.
Results:
Average Connection Time: <1 minute
Average Net Promoter Score: 6.66 / 10
Average Professionalism Score: 7.1 / 10
Overall Score: 7.3 / 10
Ranking: 10th (43 brokers)
Research
easyMarkets integrates several research resources into its trading platforms, including a sentiment indicator, economic news calendar, streaming news headlines from FxWirePro, as well as trading signals from Trading Central for live account holders.
In addition to content from third-party providers, easyMarkets' in-house analysts provide technical and fundamental analysis on the company's blog with a daily Bullet report, weekly outlooks, weekly recaps, and daily news articles.
Aside from its market research offering, easyMarkets also offers a diverse range of educational content, including nearly 50 articles in its learning center, together with several videos and eBooks.
Overall, easyMarkets' research tools are a touch above the minimum industry standard. Looking ahead, centralizing its research resources into one place (i.e., from the company's blog) would simplify the user experience.
| Feature | easyMarkets |
| --- | --- |
| Daily Market Commentary | Yes |
| Forex News (Top-Tier Sources) | Yes |
| Weekly Webinars | No |
| AutoChartist | No |
| Trading Central (Recognia) | Yes |
| Delkos Research | No |
| Acuity Trading | No |
| Social Trading / Copy-Trading | Yes |
| Social Sentiment - Currency Pairs | Yes |
| Economic Calendar | Yes |
Platforms & Tools
easyMarkets offers two platforms, its own easyMarkets proprietary software and MetaTrader 4 (MT4). To learn more about MT4, read our MetaTrader guide. For this review, I focused on using the easyMarkets platform, which comes available as a web and mobile app (no desktop version is currently offered).
The easyMarkets platform is built with HTML5 supporting the latest web standards.
The easyMarkets platform is built with HTML5 supporting the latest web standards.
Beyond a watch list (favorites list), news, charts, sentiment indicator, and a few other tools, the platform is otherwise light. This simplicity does do well in keeping users focused on trading with a static trade-ticket window front and center in the layout, although it might not be enough to satisfy more advanced or demanding traders.
The few advanced features that do exist, including the deal cancellation and freeze rate capabilities, are also geared towards those who might need the extra support these tools offer. And finally, the forward and options contracts enable traders to add another layer of complexity to their spot forex trading.
Moving to the charting section, charts come pre-loaded with 25 drawing tools and 39 technical indicators and support the ability to overlay symbols for comparison purposes, and across ten time frames and three chart types. While charts are housed alongside the news, signals, and economic calendar tabs, users can detach the chart window, as the default view is otherwise small.
The unique features in the platform, including the deal cancellation facility and the ability to freeze rates, are offered at an additional premium. Meanwhile, the broker offers guaranteed stop loss orders (GSLO) for free as all stop-loss orders default to GSLO automatically (and on MT4 too) – which is a nice perk, considering other brokers usually charge a premium for a GSLO.
Overall, the easyMarkets web-based platform lives up to its name of keeping things easy, with trading front and center, thanks to the static order dialogue window, responsive interface and a good foundation for future revisions.
| Feature | easyMarkets |
| --- | --- |
| Virtual Trading (Demo) | Yes |
| Proprietary Platform | Yes |
| Desktop Platform (Windows) | Yes |
| Web Platform | Yes |
| Social Trading / Copy-Trading | Yes |
| MetaTrader 4 (MT4) | Yes |
| MetaTrader 5 (MT5) | No |
| cTrader | No |
| Charting - Indicators / Studies (Total) | 51 |
| Charting - Drawing Tools (Total) | 31 |
| Charting - Trade From Chart | Yes |
| Watchlists - Total Fields | 7 |
| Order Type - Trailing Stop | Yes |
Mobile Trading
easyMarkets offers its own proprietary mobile app, as well as the MetaTrader 4 (MT4) mobile app developed by MetaQuotes Software Corporation. For more information about MT4 mobile, see our guide to MetaTrader.
For this review, I used the easyMarkets mobile app, which ranked well for a newly launched mobile app but is not yet at the level of competing with mobile apps from industry leaders. More demanding traders may opt for MT4 mobile at easyMarkets.
All in all, the easyMarkets mobile app has a clean design that is smoother than its web-based counterpart while being nearly identical with tools such as sentiment, economic calendar, and integrated news headlines. Although the freeze rate feature has not yet made its way into the mobile app, the deal cancelation feature and GSLO are also available, just as in the web version.
Charting was generally smooth, with several drawing tools, although just three indicators are supported which is nowhere near as many as the web version. The app does come with an economic calendar and news headline, but is otherwise light in terms of research tools. The sentiment indicator, which shows the aggregate % of buys or sells for support symbols, is nicely integrated. Adding more such tools would be a net positive for easyMarkets long-term.
Rounding off the mobile app experience was a watch list (favorites list) that was in sync with the web version, helping to unify easyMarkets' platform experience, which was a smooth process, in spite of the app's light features. As mentioned above, more experienced traders may opt to use MT4 at easyMarkets to access a wider range of features on mobile.
| Feature | easyMarkets |
| --- | --- |
| Android App | Yes |
| Apple iOS App | Yes |
| Trading - Forex | Yes |
| Trading - CFDs | Yes |
| Alerts - Basic Fields | Yes |
| Watch List | Yes |
| Watch List Syncing | Yes |
| Charting - Indicators / Studies | 30 |
| Charting - Draw Trend Lines | Yes |
| Charting - Trend Lines Moveable | Yes |
| Charting - Multiple Time Frames | Yes |
| Charting - Drawings Autosave | No |
| Forex Calendar | Yes |
Other Notes
In 2017, easyMarkets launched cryptocurrency CFDs on three pairs including BTC/USD, XRP/USD, and ETH/USD, giving traders access to trading Bitcoin, Ethereum and Ripple.
While easyMarkets offers no slippage while executing orders as a dealer (market maker), depending on the trading tools traders choose, an order can be rejected if the rate is not available, like a fill-or-kill (FOK) order.
It is also worth noting that when a trade is executed with easyMarkets' web or mobile app, a stop-loss order and limit order will always be attached to manage the risk/reward potential of each trade. In addition, there is a cap on the maximum limit value a client can select. The same goes for the stop-loss level.
This requirement of having mandatory stops and limits on the easyMarkets platform is comparable to the thresholds eToro imposes, with similar risk-management that must be attached to each trade. While placing such caps can help protect certain trading strategies, it might not suit other strategies. However, traders who need more flexibility can opt to use MT4 at easyMarkets where these limitations – including the 180-day cap on holding spot forex trades open – are not imposed.
Final Thoughts
With 175 symbols to trade, easyMarkets provides a light multi-asset brokerage solution. It is not yet at the level of offering thousands of symbols usually seen when single-stock CFDs are launched, which would help elevate its offering with other multi-asset brokers.
Nonetheless, traders get a respectable range of markets and products to choose from at easyMarkets and the firm goes beyond the usual MT4-only forex broker by offering its own innovative platform, as well as options and forward contracts, in addition to spot forex and CFDs.
Certain traders will find the free GSLO and premium trade protection tools useful including deal cancelation and the rate freeze feature – on the easyMarkets web and mobile app, as well as the mandatory stop/limit requirement. Meanwhile, the broker's MT4 offering serves as an option for those who need more flexibility with their stop and limit levels and who don't require the trade protection features. The free guaranteed stop-loss orders by default is a nice feature.
With a three-pip fixed spread on the EUR/USD pair, the standard account is expensive and would not be my choice at easyMarkets. Instead, the easyMarkets Standard 1 and VIP accounts provide lower costs all round that are worth the extra minimum account deposit.
Methodology
For our 2018 Forex Broker Review we assessed, rated, and ranked 43 international forex brokers. Each FX broker was graded on 140 variables. Learn more.
Forex Risk Disclaimer
"There is a very high degree of risk involved in trading securities. With respect to margin-based foreign exchange trading, off-exchange derivatives, and cryptocurrencies, there is considerable exposure to risk, including but not limited to, leverage, creditworthiness, limited regulatory protection and market volatility that may substantially affect the price, or liquidity of a currency or related instrument. It should not be assumed that the methods, techniques, or indicators presented in these products will be profitable, or that they will not result in losses." Learn more.
---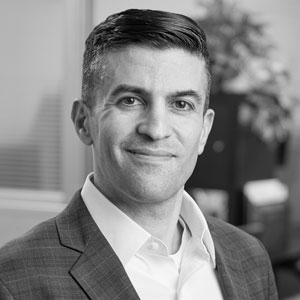 Reviewed by Steven Hatzakis Steven Hatzakis is the Global Director of Research for ForexBrokers.com. Steven previously served as an Editor for Finance Magnates, where he authored over 1,000 published articles about the online finance industry. Steven is an active fintech and crypto industry researcher and advises blockchain companies at the board level. Over the past 20 years, Steven has held numerous positions within the international forex markets, from writing to consulting to serving as a registered commodity futures representative.
easyMarkets Competitors
Select one or more of these brokers to compare against easyMarkets.
---
Ratings Overall
Summary
Commissions & Fees
Offering of Investments
Platforms & Tools
Research
Customer Service
Mobile Trading
Education
---
Commissions & Fees
*easyMarkets did not participate in the 2017 Online Broker Review, as a result the following data may not be up to date.
Commission Notes
easyMarkets offers fixed spreads across its three account types, with the standard account offering as low as three pips on the EUR/USD in terms of the bid/ask spread, and one pip spreads on the Standard 1 and VIP account.
Besides spreads and deposit requirements, other differences across each account can be seen in the table excerpt below from easyMarkets:
Compare easyMarkets
Find out how easyMarkets stacks up against other brokers.