Founded in 2007, eToro was an early pioneer of social copy trading not only in forex markets but also in crypto, by launching bitcoin CFDs in 2013 – eToro was one of the first brokers globally to offer cryptocurrency exposure to retail margin-based CFD traders.
In February 2017, eToro expanded its range of crypto CFDs, and today offers nearly a dozen of the top crypto assets. In addition, the broker announced the conversion of some of its client's open crypto CFD positions in physical crypto assets on a fully margined basis (i.e. with no leverage).
Since September 3rd, 2017, eToro discontinued offering leverage on any cryptocurrency transactions, with the launch of its new cryptocurrency trading service.
Trust Score
Trading with a crypto broker that traders can trust is crucial to success. Unfortunately, crypto fraud and scams are common in the industry.
To help investors select a trustworthy exchange, we have created a proprietary 1-100 score (the higher the better) of overall trustworthiness, which we call the Trust Score. Here is our trust summary for eToro.
| Feature | eToro Crypto |
| --- | --- |
| Trust Score | 86 |
| Licensed or Regulated | Yes |
| Regulated in Emerging Hub | No |
| Regulated in Major Hub | Yes |
| Year Founded | 2007 |
Offering of Investments
The following table summarizes the different investment products available to eToro clients.
| Feature | eToro Crypto |
| --- | --- |
| Active Trader or Premium/VIP | Yes |
| BTC/USD (or USD/BTC) | Yes |
| BTC/USDT (or USDT/BTC) | No |
| Offers Additional Crypto-to-Crypto pairs | No |
| Offers Additional Crypto-to-Fiat pairs | Yes |
Commissions & Fees
The fee for trading crypto at eToro ranges from 1.5% on crypto assets such as bitcoin (BTC), to as much as 5% stellar (XLM) or neo (NEO). While these fees are much higher than the typical costs at major crypto exchanges, it's important to note that users get access to powerful social copy-trading tools which is one of the main attractions of the broker's flagship platform.
For comparison, other trading signal platforms may charge an additional per-trade commission instead of a higher spread, which ends up making the cost comparable.
| Feature | eToro Crypto |
| --- | --- |
| Transaction Fee % per trade | 1.5% - 5% |
| Minimum Initial Deposit | $200 |
| Transaction Fee/Commission per trade | Yes |
| Commission fee per trade | 1.5% - 5% |
Security
Because eToro does not permit crypto to be directly deposited or withdrawn, the broker has reduced its security risk as there are fewer attack vectors that hackers could try to exploit. Nonetheless, eToro notes that it may use third parties to hold client's crypto assets and how such holdings are not protected under current regulatory framework within the EU, unlike its CFD offering where client protection mechanisms are available under MiFID regulatory mandates such as in Cyprus and the UK. Credit risk aside, security risks are minimized due to the inability for crypto to be withdrawn from eToro user accounts.
| Feature | eToro Crypto |
| --- | --- |
| Offers Two Factor Authentication (2FA) | No |
| Holds Clients Funds in Cold Storage | No |
| Offers Insurance on USD wallet | No |
Platforms & Tools
eToro's flagship trading platform is a responsive web-based app with a refined user experience that starts from a single left side panel bar that houses all the platform modules including its social trading network features.
In addition to self-directed trading across 12 cryptocurrency pairs, users can find crypto trading ideas and automate those signals by copying other individual crypto traders, as well as groups of traders known as Crypto CopyFunds.
Charting on the eToro web platform has been enhanced with the rollout of the Procharts beta, which come with 66 technical indicators, 13 drawing tools, and several other features such as the ability to compare two crypto pairs in the same chart.
In addition to enhancing its charting package, eToro has more than doubled the number of crypto assets available on its trading platform, and although this number is far less than is available on venues like Binance - it's also several times more than the number of crypto assets available on Coinbase.
| Feature | eToro Crypto |
| --- | --- |
| Charting - Candlestick or Line Charts | Yes |
| Charting - Multiple Time Frames | Yes |
| Charting - Drawing Tools | Yes |
| Charting - Indicators/Studies | 66 |
| Platform - web-based | Yes |
| Platform - Desktop | No |
| Order Type - Limit | Yes |
Mobile Trading
The eToro mobile application comes available for iOS and Android devices and comes with many of the same features as the broker's flagship web platform, including syncing watch lists.
Charting was also robust in the eToro app, even though there are only 5 studies available, compared to 66 indicators found on the web platform, pinching and zooming in and out of prices on the mobile charts was smooth.
Cryptocurrency watch lists are also available by default on the mobile app, in addition to other default watch lists found across both web and mobile which automatically sync.
Overall, we'd like to see the Procharts make their way to the mobile app to help unify the charting experience on what is already a highly unified mobile app in terms of similarities with its web counterpart.
| Feature | eToro Crypto |
| --- | --- |
| Charting - Indicators/Studies | 5 |
| Android App | Yes |
| iPhone App | Yes |
| Charting - Drawing Tools | Yes |
Other Notes
Unlike CFDs and related derivatives which provide investors certain protection such as via the UK's Financial Services Compensation Scheme (FSCS) or the Investor Compensation Fund (ICF) in Cyprus, there has been no such protection yet provided for trading physical crypto assets in the EU.
Compared to its forex offering where stop-loss and take-profit limits are mandatory for every trade, eToro's crypto offering may sometimes disable this requirement due to volatility - as such orders may be impossible to fill during extreme market conditions which often occur with crypto assets.
Final Thoughts
Traders looking for an EU-regulated broker with years of operation choose eToro for its innovative platform, range of social-copy trading tools, and ability to trade popular crypto assets. While low fees aren't the broker's strongpoint, traders are willing to pay a higher premium to access eToro's social copy-trading network.
After transitioning clients with Crypto CFDs into to physical crypto positions, eToro now caters to both segments as traders can choose to either use a non-leveraged CFD to (sell) short crypto, or trade the underlying for long (buy) purchases.
However, as the ability to deposit and withdraw crypto has not yet been implemented, users must rely on the broker to hold their crypto assets, comparable to Swissquote's crypto offering. For traders that don't need to custody their own crypto, or who wish to allocate a portion of their portfolio into CryptoFunds or for following other traders, eToro remains one of the most popular social trading networks globally for not just Forex but crypto investors too. Last but not least, eToro announced in May 2018 that it is planning on launching a mobile wallet and will be expanding into US markets to offer crypto to US investors, which came shortly after the company announced a series E capital raise of $100m helping to further capitalize its business.
Crypto Risk Disclaimer
"There is a very high degree of risk involved in trading securities. With respect to margin-based foreign exchange trading, off-exchange derivatives, and cryptocurrencies, there is considerable exposure to risk, including but not limited to, leverage, creditworthiness, limited regulatory protection and market volatility that may substantially affect the price, or liquidity of a currency or related instrument. It should not be assumed that the methods, techniques, or indicators presented in these products will be profitable, or that they will not result in losses." Learn more.
---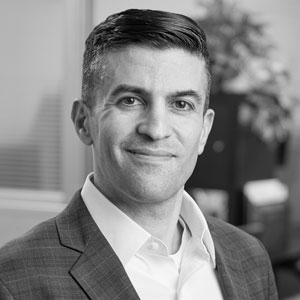 Reviewed by Steven Hatzakis Steven Hatzakis is the Global Director of Research for ForexBrokers.com. Steven previously served as an Editor for Finance Magnates, where he authored over 1,000 published articles about the online finance industry. Steven is an active fintech and crypto industry researcher and advises blockchain companies at the board level. Over the past 20 years, Steven has held numerous positions within the international forex markets, from writing to consulting to serving as a registered commodity futures representative.
eToro Crypto Competitors
Select one or more of these brokers to compare against eToro Crypto.
---
Ratings Overall
Summary
Commissions & Fees
Offering of Investments
Platforms & Tools
Research
Customer Service
Mobile Trading
Education
---
Compare eToro Crypto
Find out how eToro Crypto stacks up against other brokers.